Smer 1/32 Rolls Royce Silver Ghost
History
More about Rolls Royce Silver Ghost on wikipedia
Kit
Maybe when it was first release this kit could be sort of nice model. Nowadays it is listed on the e-shops in the categories of toy kits. Simple, few parts, easy to assemble. The plastic is sort of funny green, and the modlding is free of flash with few ejector pins. There are no decals and more to that there are no clear parts for the windows or lights.
I doubt that the kits is accurate in any way, actually the photos of Silver Ghost I found on the net differs from type to type so much that I decided not to be bothered with that aspect. I wanted to use it in diorama with WWI aircraft, and for this it served well.
Construction
I started with the halves of the body. I decided to try my skils a bit and corrected the raised door to engraved lines(pic. 1). Then it came to interior padding of the door and "correction" of the seat cushions. The padding is made with help of paper, miliput and surfacer 1000, on the cushions the miliput was used and then I rescrabed the shapes. the handles and hinges are made of copper wire.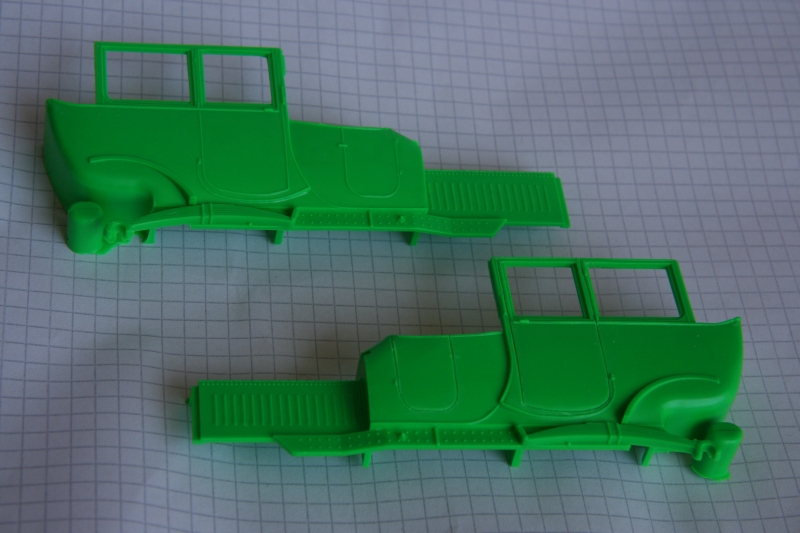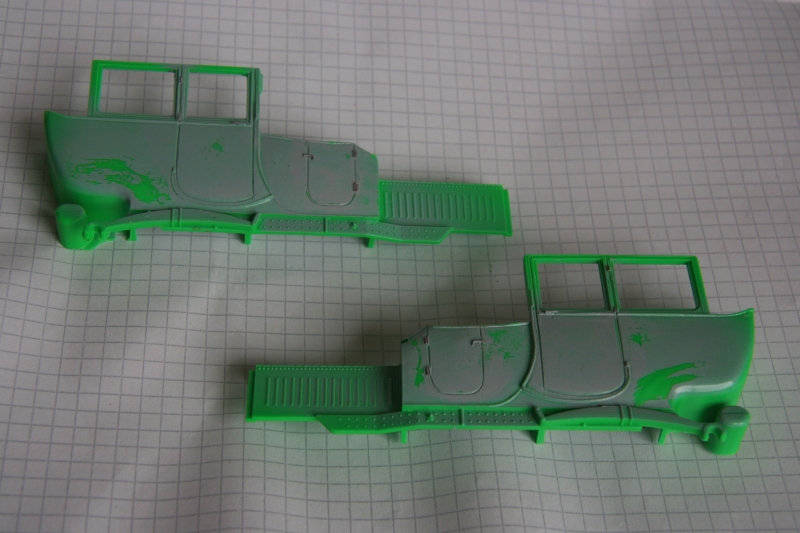 Colours and marking
Conclusion
I think the purpose of this kit, to show the kids what plastic kits are, is complied satisfactory.
July 2011