MPM's 1/48 Polikarpov I-16 type 5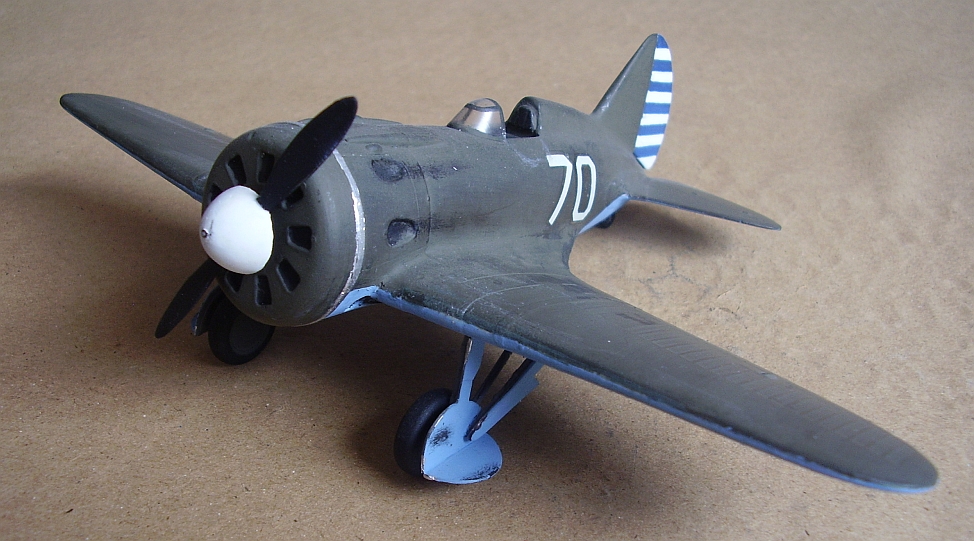 History
The Polikarpov I-16 type 5 aircraft was built ...
More about Polikarpov I-16 on wikipedia
Kit
The Polikarpov I-16 type 5 was, I believe one of the first MPM's vacuform kit back in early 90's. Pretty simple, with short run details. As I made this ages ago, so the model is outdated in paint work and with few details.
Construction
Not much to say, as I don't remember, I made it according to the instruction sheet, added some pieces of styren to strenghten the fuselage. Missing a lot of details.
Colours and marking
I selected the Chines marking, the colours are mixed and model was brushed painted. The decals are from my "archive", the white/blue stripes are painted.
Conclusion
I like this model, it was my first and last vacuform that I built in time there were few 1/48 kits available and the only one of I-16. Nowadays it is probably only the collector's issue :).
June 2009